Our Team
Come meet our team at Centurion Dental Practi(CE)nter. Dr. Ali Alijanian and our team are here for your
dental training
,
dental conference or dental rental needs
in Walnut Creek, California. If you would like to rent our dental training center to learn and train in, register for any upcoming dental courses, such as
implant training
,
All-on-X training, All-on-4® training
, or schedule a tour of our state-of-the-art training facility by calling Katrece at
925-444-0686
.For all other services our oral surgeon and team provide, call 925-444-0686!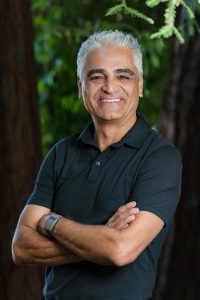 Oral Surgeon & Dental Implant Specialist
Dr. Ali Alijanian began his dental education at the University of the Pacific School of Dentistry, where he graduated with honors in 1994. After receiving his Doctor of Dental Science degree, he proceeded to complete a one-year postgraduate training program, which further solidified his dental knowledge. From there, he completed a four-year residency in oral and maxillofacial surgery at the Alameda Health System Highland General Hospital, and upon graduating, he pursued his goals of excellence by becoming a board-certified oral surgeon. In addition, he is a diplomate of the National Dental Board of Anesthesiology and a fellow of the American College of Oral and Maxillofacial Surgeons. In a leadership role, he has served as the former president of the Contra Costa Dental Society and the Sadi Fontaine Academy.
He is one of the few surgeons trained in the placement of zygomatic implants. He has been performing All-on-4® treatment for the past 23 years with a high success rate. Dr. Alijanian is recognized as one of the authorities in these procedures. Being well versed in all aspects of implant dentistry and reconstructive methods, Dr. Alijanian is constantly working to pass on his knowledge. He routinely lectures on these topics, offers continuing education in the state of California and has published many different articles in the fields of anesthesia, dental implants and reconstructive surgery. He is also the founder of the Partnership Study Club, an educational experience dedicated to advancements in the field of implant dentistry, and SPEAR Study Club. Dr. Alijanian's passion for learning about dental implants has earned him recognition from Nobel Biocare/Brånemark, which is one of the world's leading authorities on dental implants.
Outside of his private practice, Dr. Alijanian is on the staff at two major trauma centers: John Muir Hospital in Walnut Creek and Highland Hospital in Oakland.
Dr. Alijanian enjoys his career and is very passionate about what he does. Outside of the office, he enjoys scuba diving and swimming. He has participated in open water races, such as the RCP Tiburon Mile, where swimmers from all over the world participate in a one-nautical-mile race from San Francisco Bay's Angel Island to the shores of downtown Tiburon. He is enthusiastic about the underwater world and has designed the office to reflect that joy. Dr. Alijanian is also an avid cyclist and actively participates in races throughout the year. You can follow Dr. Alijanian on Strava.
He is a dedicated father and husband. He is married to the love of his life and has two beautiful children.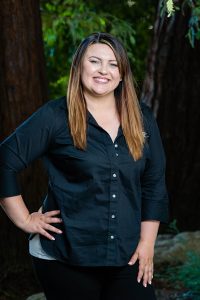 Elaina
FAADOM, Practice Administrator & Study Club Coordinator
Elaina has had the pleasure of working with Dr. Alijanian since 2005. She began as a certified surgical assistant and quickly found herself cross-trained in both the back and front office. Now, as our practice administrator, Elaina is fulfilling her passion for improving patients' dental health through personalized care and education. In 2016, she became a fellow of the American Association of Dental Office Managers, which is the nation's largest educational and networking association dedicated to serving dental practice management professionals. She feels privileged to be a part of such an amazing office that strives to provide patients with the best surgical care possible and with a doctor who continues to motivate and support our team.
When Elaina is not in the office, you can find her spending time with her husband and their two children, taking trips, camping or helping coach her son's baseball and daughter's softball teams.
1150 Civic Drive, Ste. 100
Walnut Creek, CA 94596